WHAT IT DOES...
A comprehensive Major Emergency Management/Control Room Operator Training model replicating a fixed platform with drilling, and oil and gas production, designed for optimal MEM and CRO training, replicating a real-world control room simulator to create a realistic training environment for students.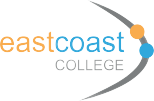 WHAT OUR CLIENTS SAY...
A selection of testimonials from our clients
TREVOR RILEY
Petrofac Training
One of the strengths of the Pisys Training Simulator is that it is easy to change it, add to it, and improve it.
The Pisys simulator has been excellent. It's a fantastic tool, the customer service has been exemplary, and any project management we've needed has been superb.
ATHOLL MENZIES
ASET International Oil & Gas Training Academy
Pisys simulators are a huge part of our emergency response training and we believe them to be best-in-class. They allow us to replicate critical situations in all offshore and onshore environments with an amazing level of detail. Pisys' commitment to quality and service over the last 15 years has been amazing and their cloud-based platform is a great addition to their product range as it will increase the flexibility of course delivery, particularly for our international clients.
TRAIN WITHOUT TRAVELLING...
Reduce travel costs and carbon footprint!
We appreciate that it is no longer straightforward to justify the cost of travel to an international training centre. That's why we have built our Cloud-based training platform – allowing access via the internet while retaining the high levels of realism and effectiveness of the 'on premise' system.
Students and instructors interact with voice, simulated radio, PA, phone and email. The control systems will operate to replicate the function of the physical systems and instructors can create scenarios which can be paused and replayed or stored for future use.
The cloud system can also be used for Incident and emergency response management training simply by loading a new model.
MOVING PLATFORM...
Our moving platform option provides a highly realistic training environment!
If required, we can supply the system installed on a hydraulically activated platform for added realism (also available on FPSO and Jack-up systems). We can also create a bespoke model of your specific asset, replicating all relevant aspects of the control room to provide whatever level of fidelity is required.
The control room is large enough to accommodate a full CRO team and brings an added element of realism to scenarios such as semi-submersible ballast control, rig move etc. The platform's movement can also be set up to reflect any desired sea state, bringing an extra dimension into play.
NEW FROM THE BLOG...
Our latest articles
Jack-up rigs are indispensable for offshore drilling operations, especially in shallow waters with a comparatively stable seafloor. Punch-through is one of the hazards associated with the operation of these rigs. When one or more legs of a jack-up rig penetrate the seabed, causing the rig to tilt or even collapse, this is known as a... Continue reading→
Rig move operations are complex and hazardous, necessitating thorough planning and preparation to guarantee efficiency and safety. The use of simulators in training programmes has grown in popularity in recent years, giving crew members a means to practise and get ready for various problems and scenarios they might face during a rig move. The benefits... Continue reading→
An Incident control room is a busy place - I'm talking in general terms here - all incidents are different but there are some common factors: There will be a fair number of people all getting on with their own jobs - all communicating with each other and external agencies. Probably a mixture of face...
Any model can be provided to suit customer requirements!
Just contact us to find out more!
GET IN TOUCH...
To arrange a demonstration or discuss your requirements, send us a message.