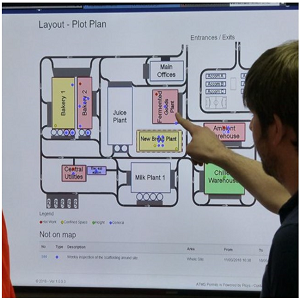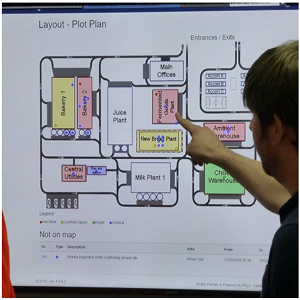 One of the world's largest healthcare facilities operators kindly gave us their feedback after adopting the electronic permit to work system:
'We`re happy we`ve found an easy to use intuitive PTW system for both front line staff and administration allowing us to make required alterations to control risks on site as they present themselves and improve our compliance control for internal and external auditing'
Better management control
We decided to migrate from a paper based PTW to an Electronic PTW system in 2020 to improve our auditing capabilities, improve resource usage, provide more managerial oversight and tighten our health and safety control of contractors in our acute healthcare environments.
Most user friendly, easiest to adapt existing process
After meeting with several providers we decided to go with the Pisys  permit to work system as it presented the most user friendly model allowing us to keep our existing layouts while implementing ongoing improvement carried out by our own internal team.
Great help from Pisys before we bought
We initially met with Pisys to ensure we had the correct product for our needs and were provided great technical support all the way through setup and launch at over 100 facilities across the UK.
A huge help during Covid
Since launch we`ve made several changes to ensure our PTW system covers all the new requirements of COVID safety in Healthcare along with various user friendly improvements for front line staff and managers. Every step of the way has been made easy and hassle free with quick and efficient support from Nick and the technical support team. We`re now able to capture COVID safety questionnaires, results of lateral flow and PCR testing and issue permits remotely to contractors working outside of normal hours and at remote sites. This has led to greater safety for our staff and patients with several examples of visiting contractors not meeting Covid safety requirements and being rescheduled for when their risks are controlled.
Front line staff like it
We saw a large increase in permit volumes in the weeks & months after launch proving how user friendly the system is for front line staff, improving both our H&S controls and compliance across all sites. Our contractors have fully bought into the system with very positive feedback on how quick and efficient the process is compared to the old paper based permits.